Hello, my name is Nicole Shepard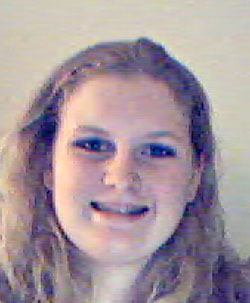 and I am in the 9th grade at Mt. Carmel High School in Rancho Penasquitos. Here is my Chat Room The Sun Devils Chat Please come in and chat with me.
I have successfully completed the Baby-sitting Training Program ( SOS ) presented by Pomerado Hospital. I am certified in emergency procedures and am ready to offer you and your family Christian, competent, caring, compassionate, and competitive child care in your home or mine. I can also provide you with ideas on where to eat, or what movies are playing by just clicking on one of the following links
If you need to know what movies are playing then click here
| | | |
| --- | --- | --- |
| Go Ahead Touch Me! | Need Ideas for your DATE NIGHT? Click here! | Go Ahead Touch Me! |
| | | |
| | | |



But PLEASE PLEASE
before you have make your plans

E-mail Me For My Availability.

My parents must meet and approve of all my employers. So if you are interested in a future time E mail me now, so we can schedule an interview that is convenient for all.
A 1997 President's Education Awards Program Winner

You may visit my Mom's page about quilting. She is one of the greatest quilters in the world. And, you may also visit my Grandmother's page about Eastern Star. She is very very active in that.
My Web site is compliments of my Dad